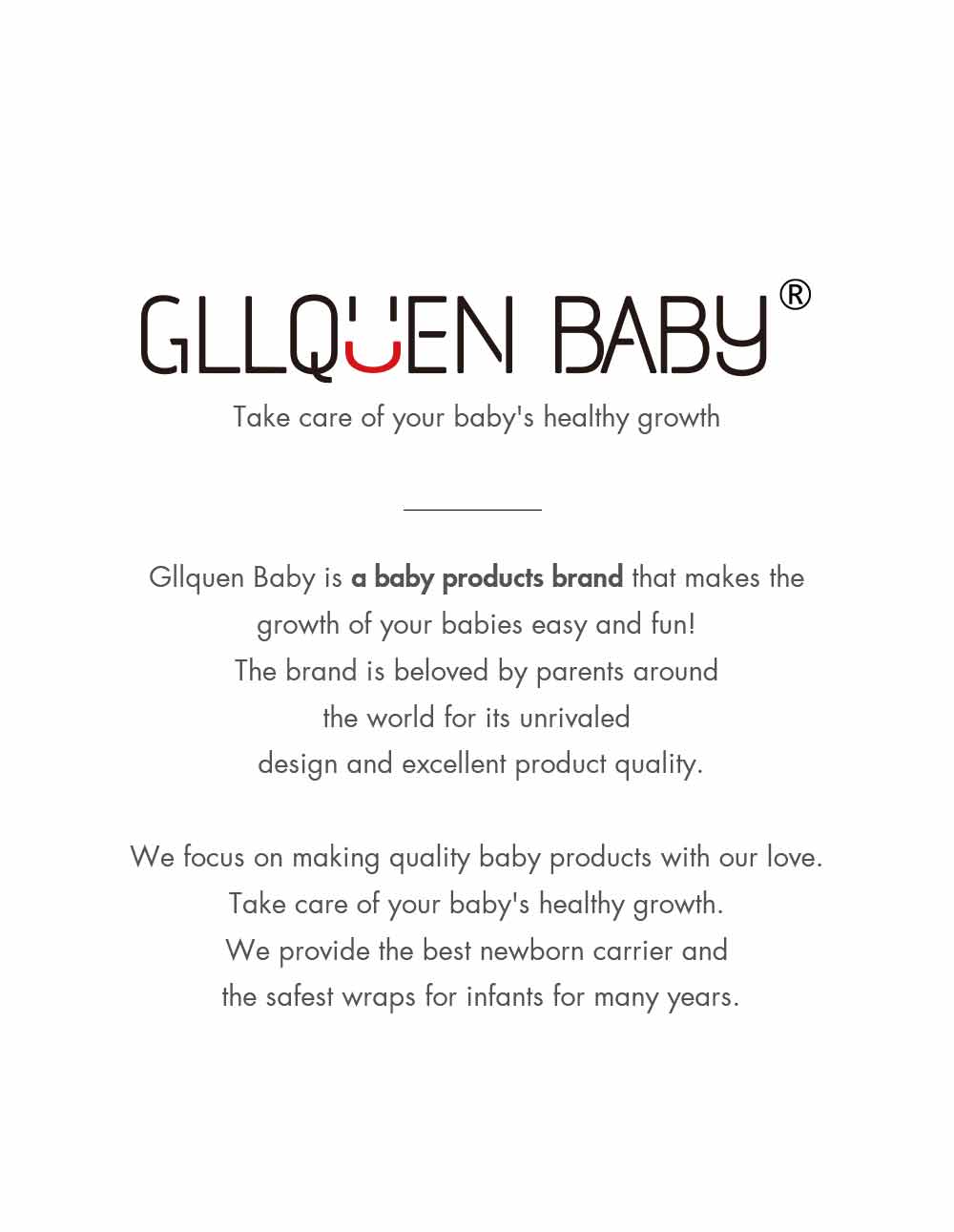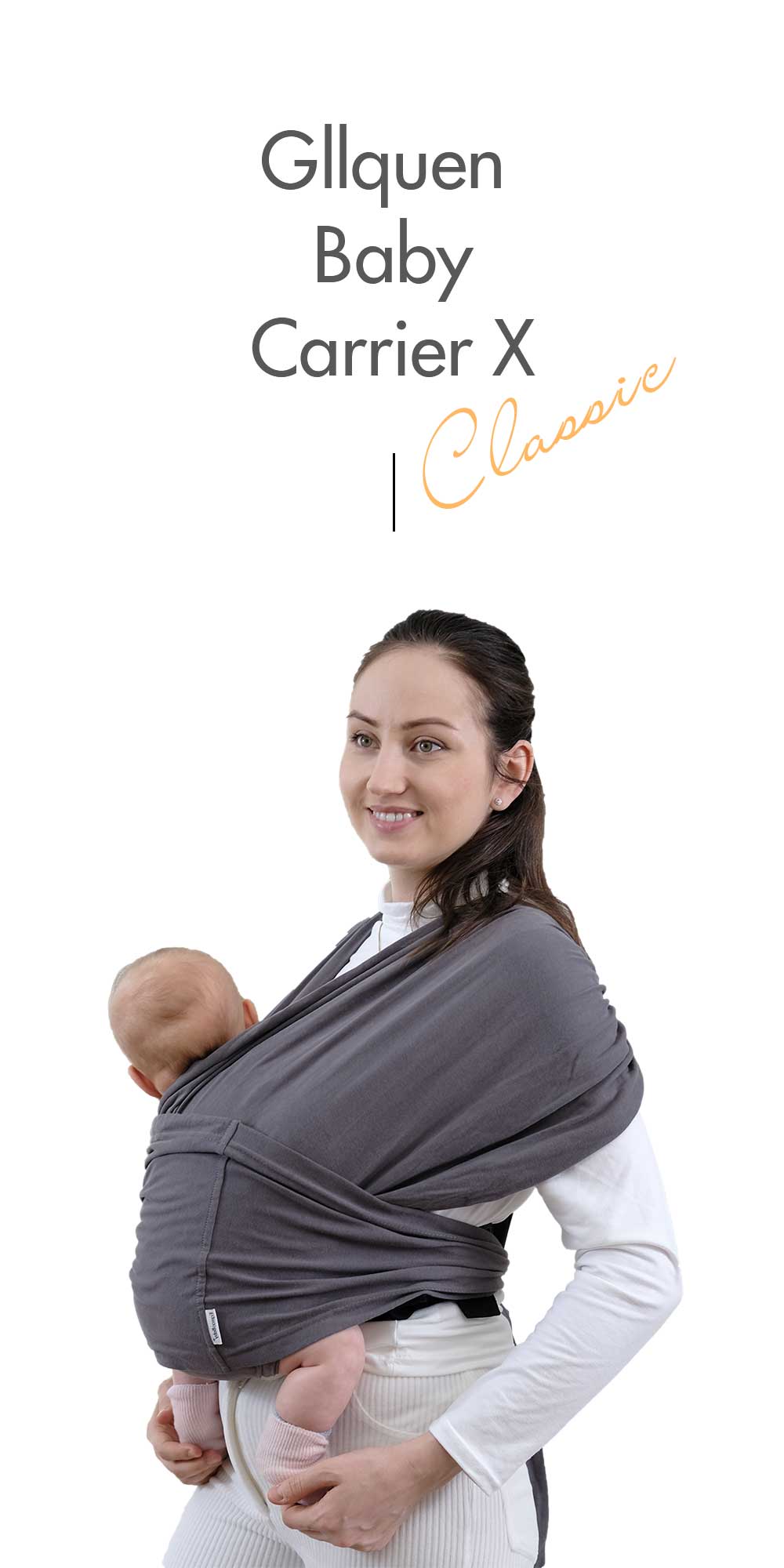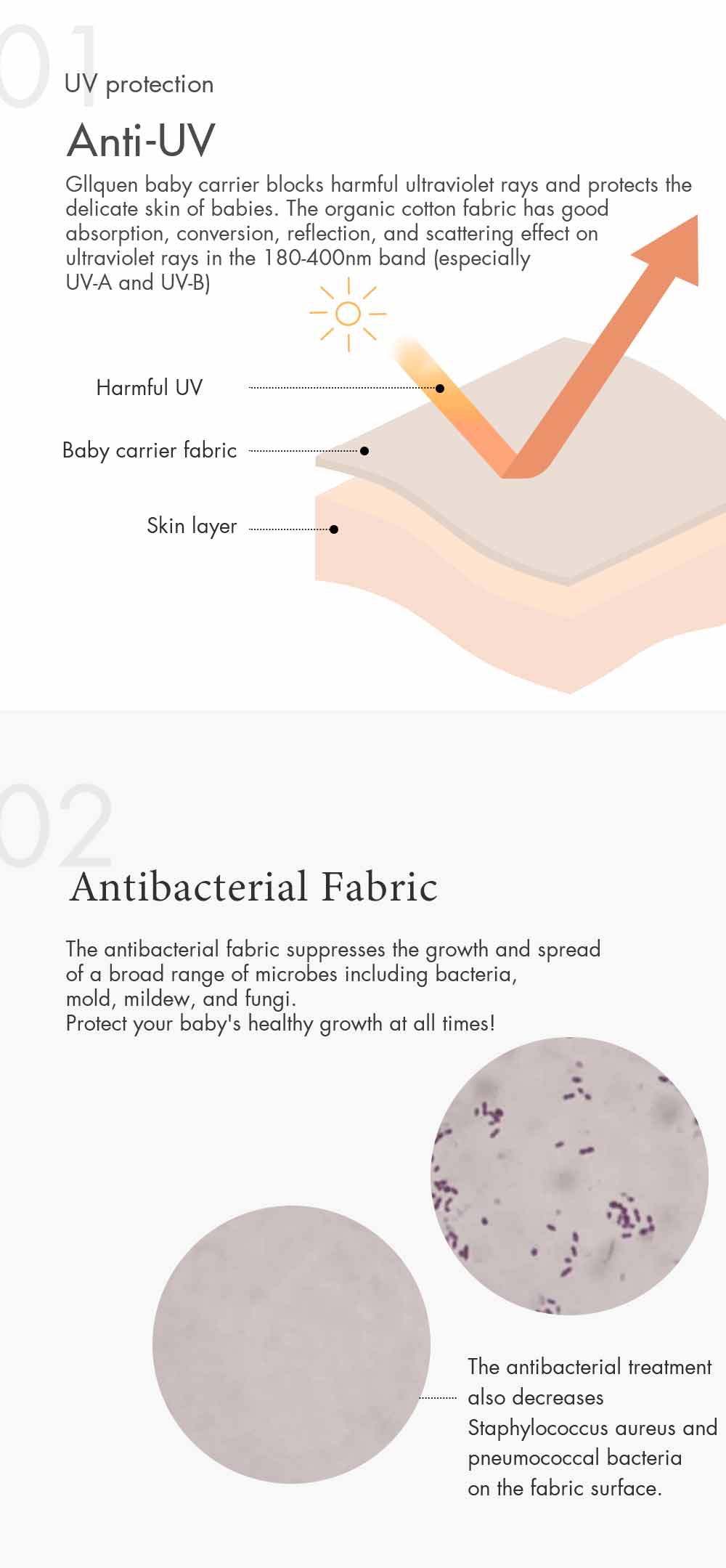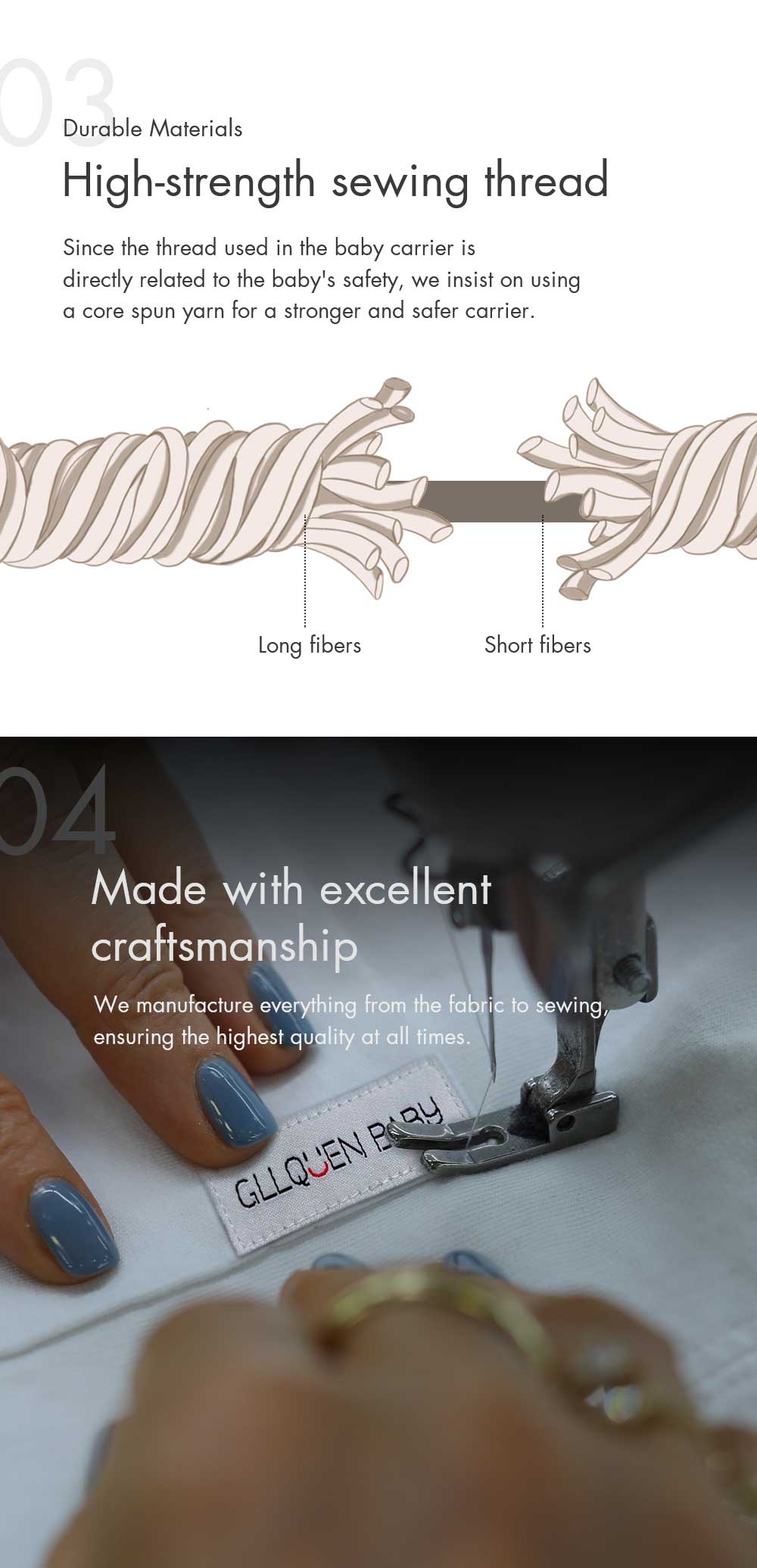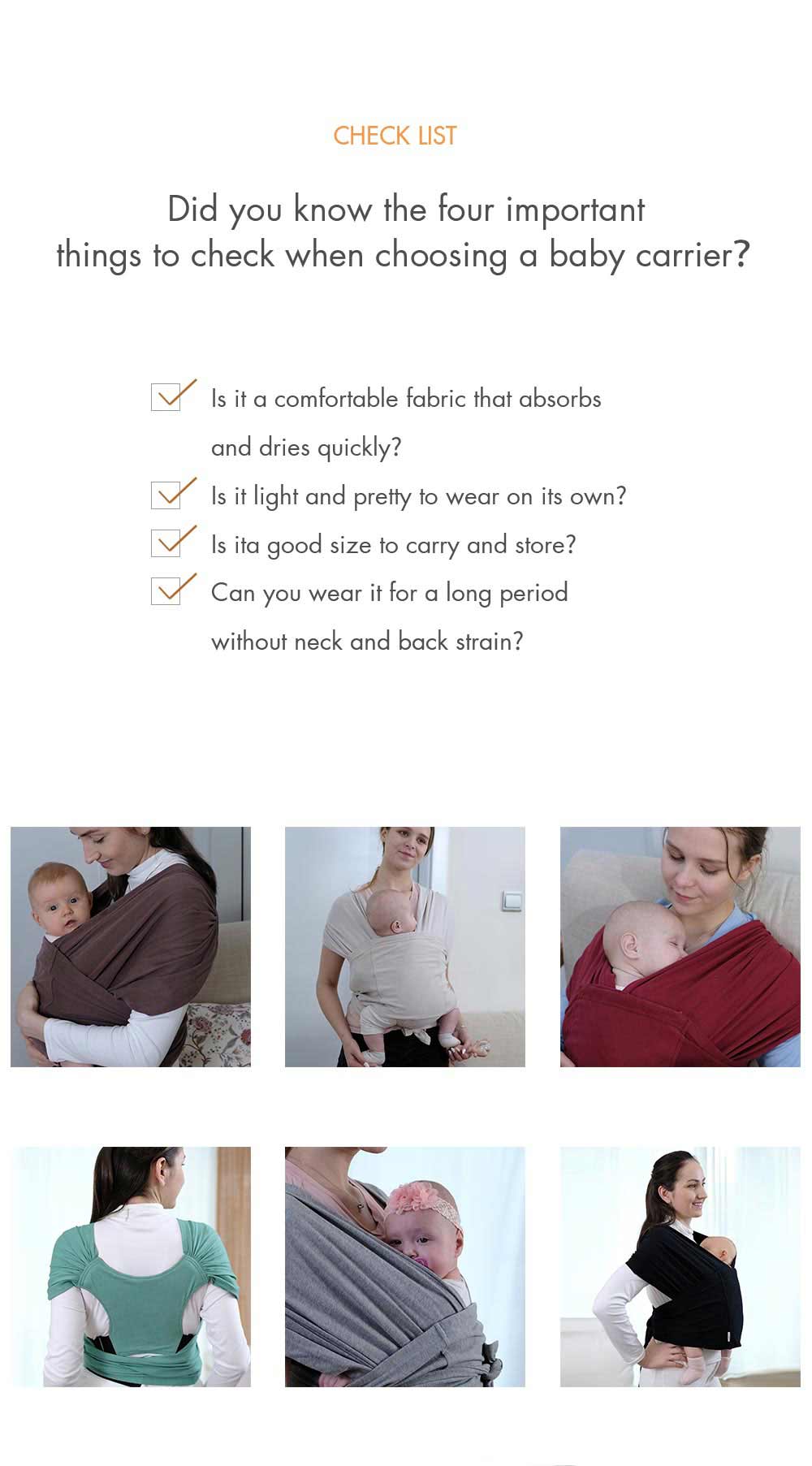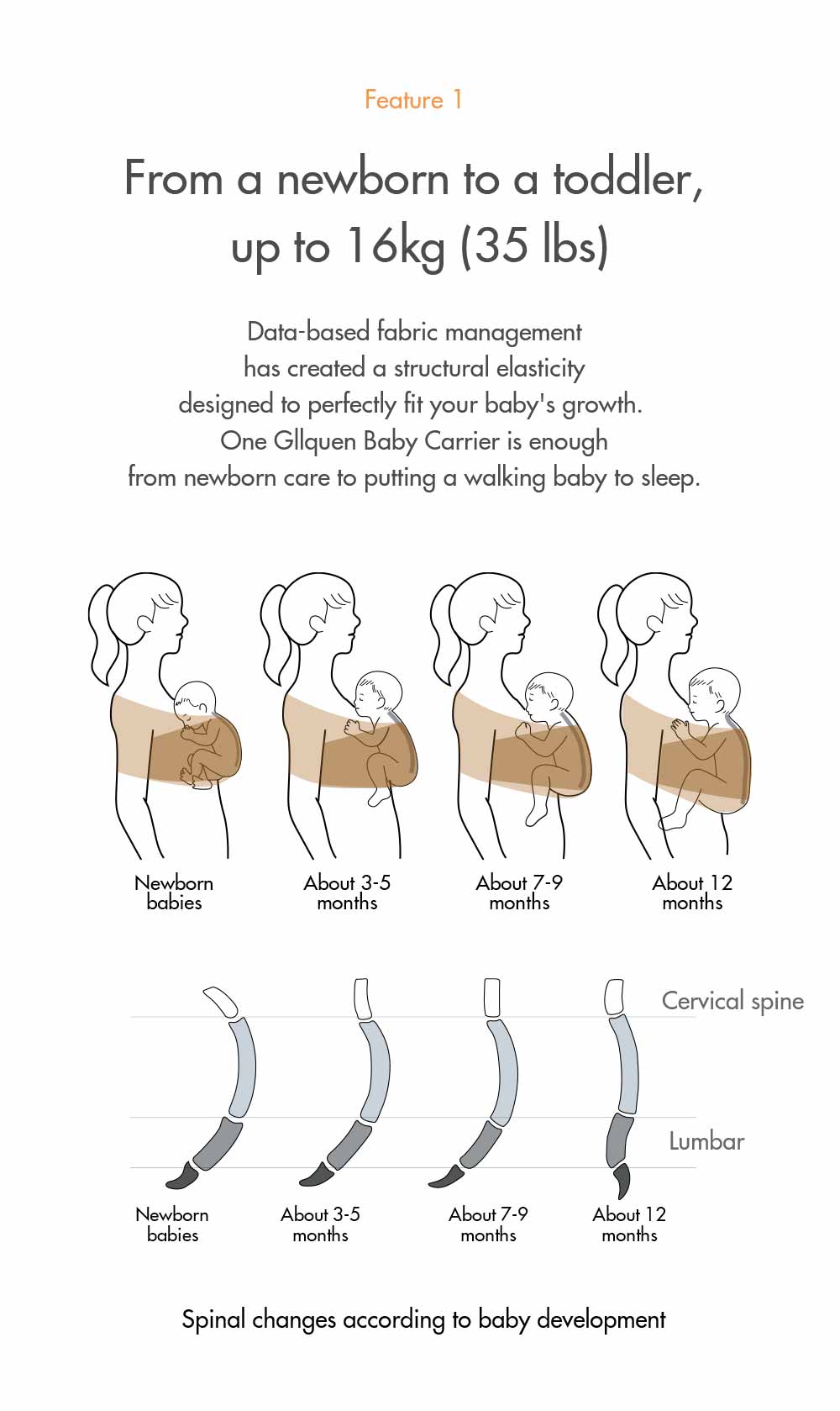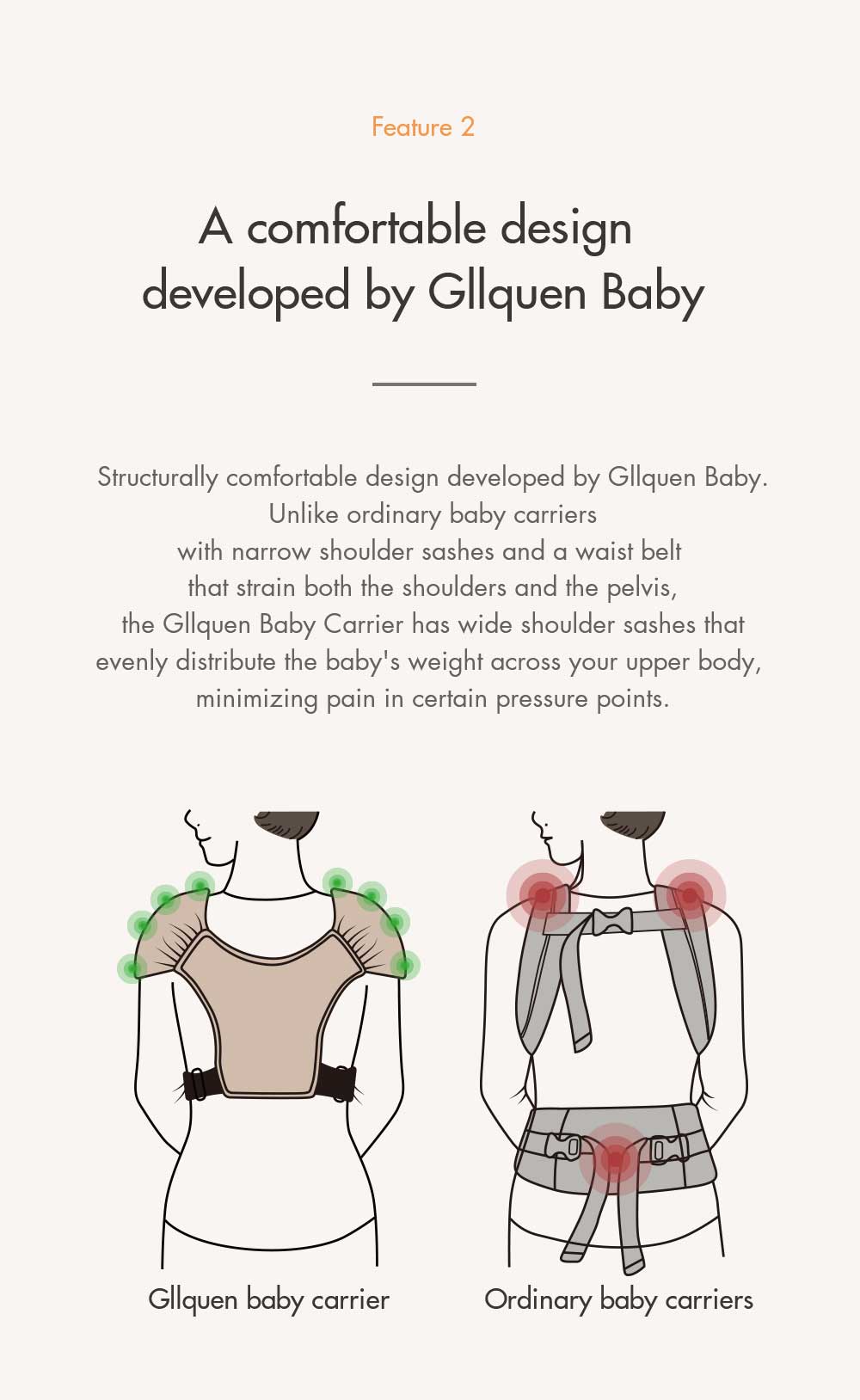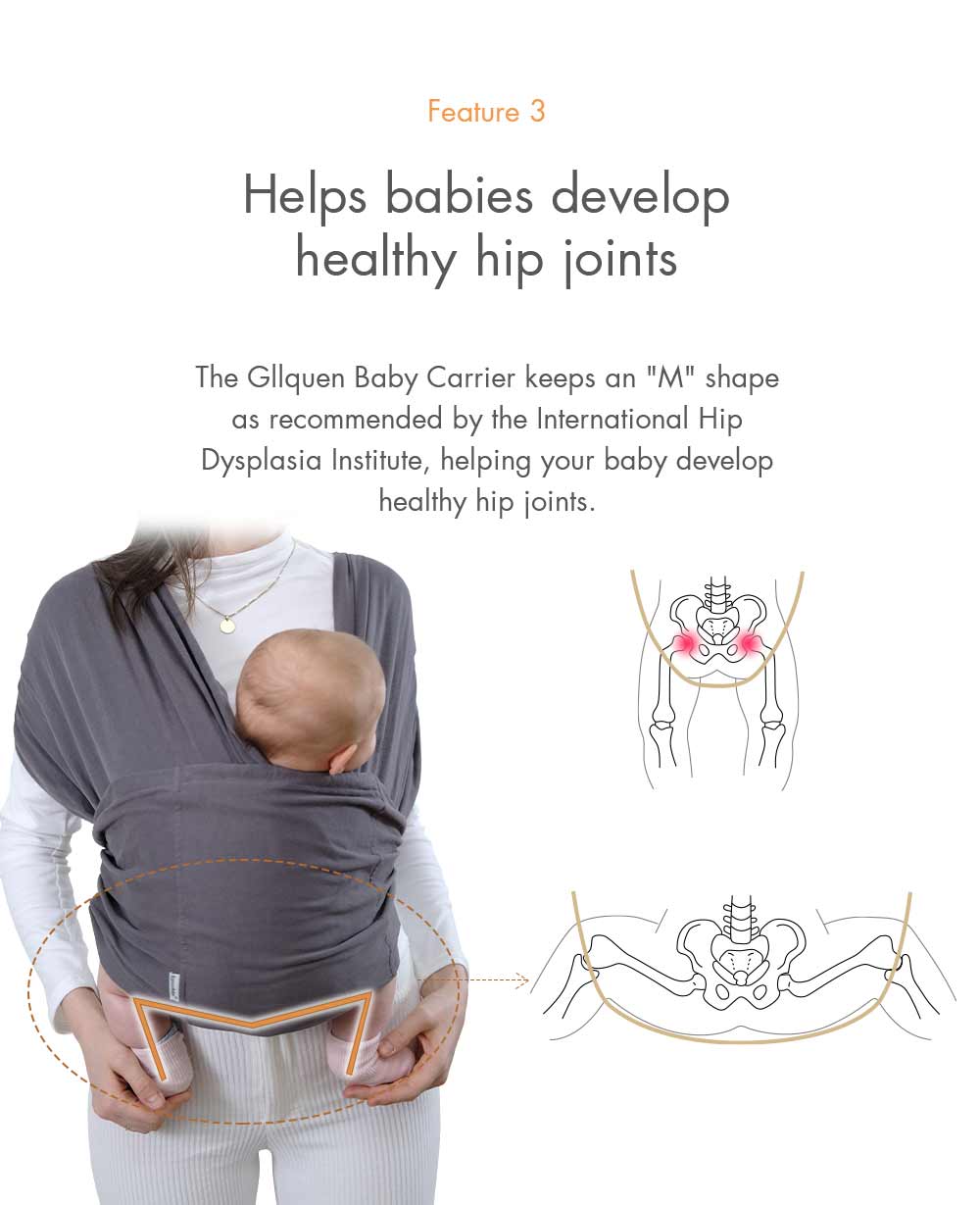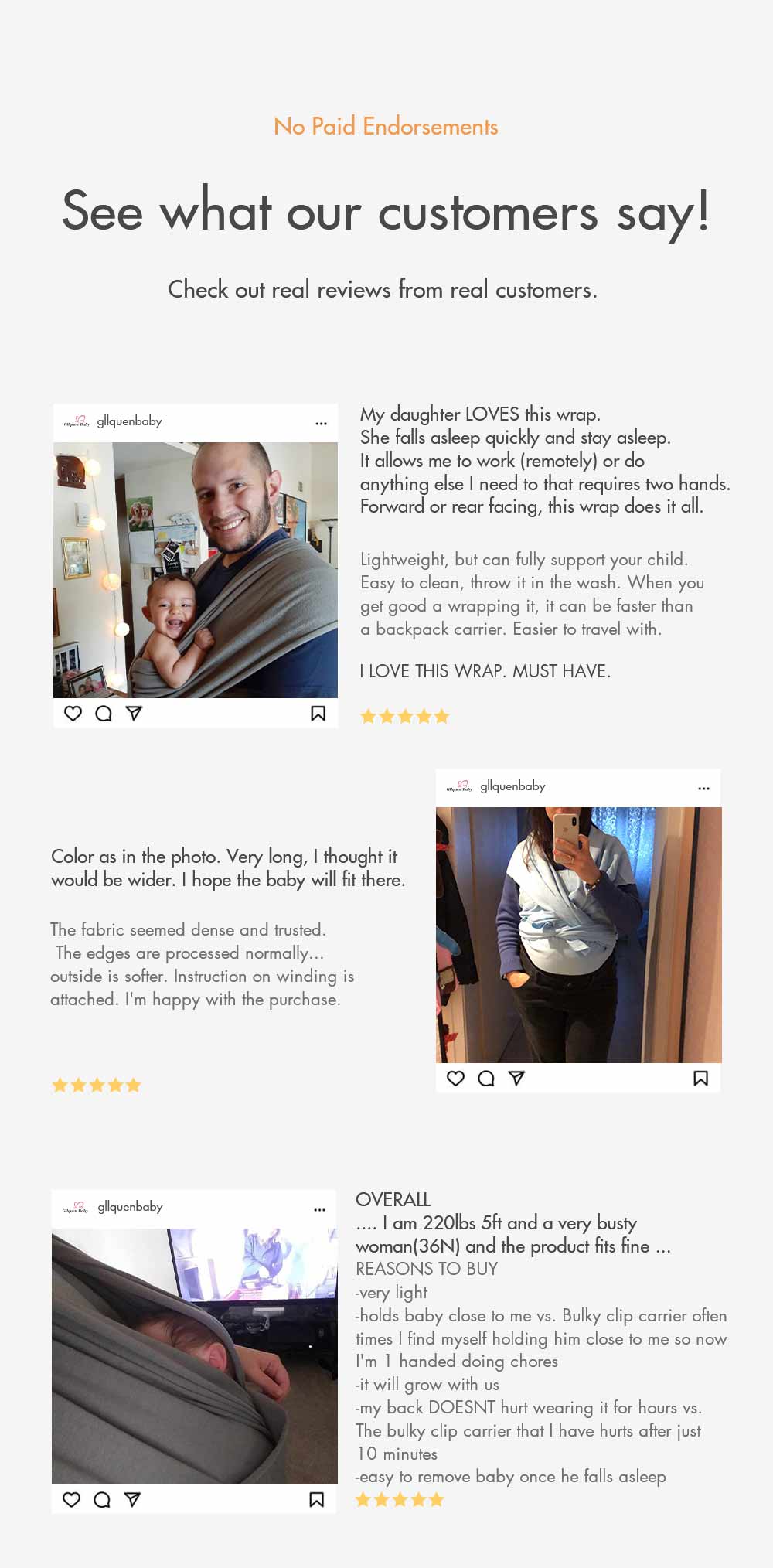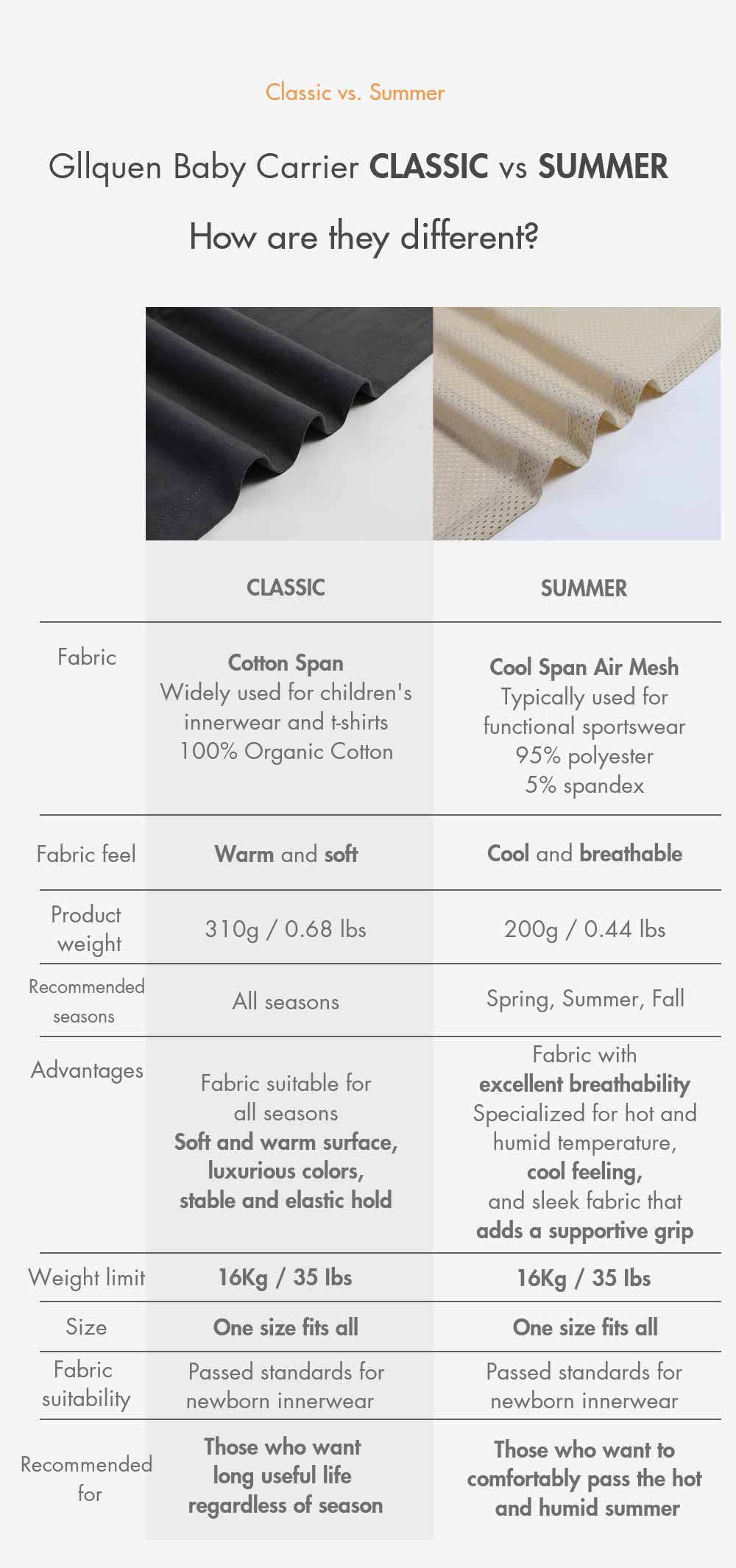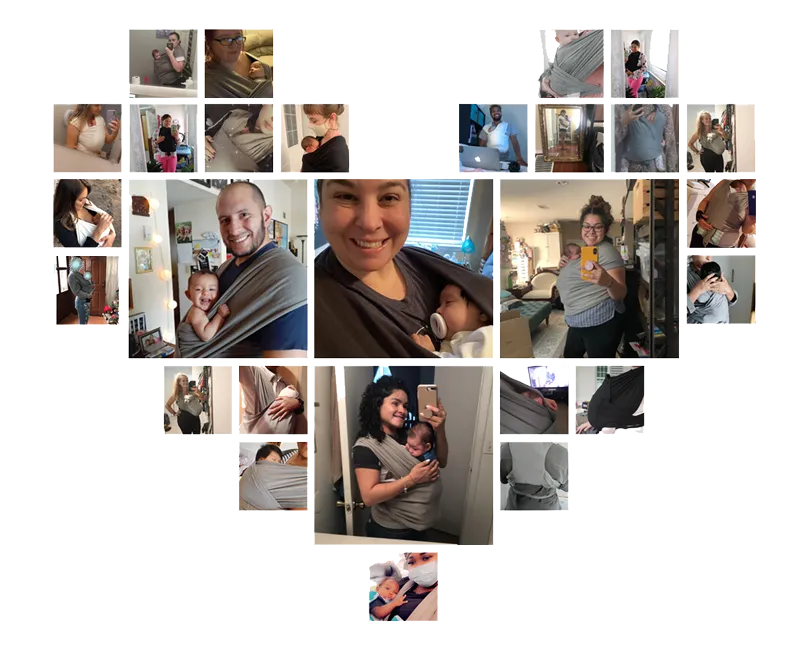 Gllquen Baby® is a baby products brand that makes the growth of your babies easy and fun! The brand is beloved by over 600,000 customers in 50+ countries around the world for its unrivaled design and excellent product quality.
The Carrier X Classic Collection
When black and white are intertwined, there is another color that is not only mysterious but also pure - gray. Light gray is a neutral color, everyone likes it. It's perfect!
Gllquen Baby Carrier X Classic is a best seller for a reason! Wrap yourself and your little one in love in a beautiful + magical way!
Heavier-weight cotton knit that's warmer, sturdier, and has less bounce than The SUMMER Carrier.

Designed to fit babies from 5lb (2.3kg), it's perfect for bonding hands-free with the littlest of littles.

Adjustability 10/10
Softness 10/10
Support 10/10
Excellent Craftsmanship
100% premium organic cotton to retain its shape and bounce back.
Adjustable new design! Designed for use with babies from birth up to 35 pounds!
No matter how small or large this item can adjust. It was given as a baby shower gift.
Weight limit: 5-35lbs
Material: 100% Premium Organic Cotton (GOTS certified)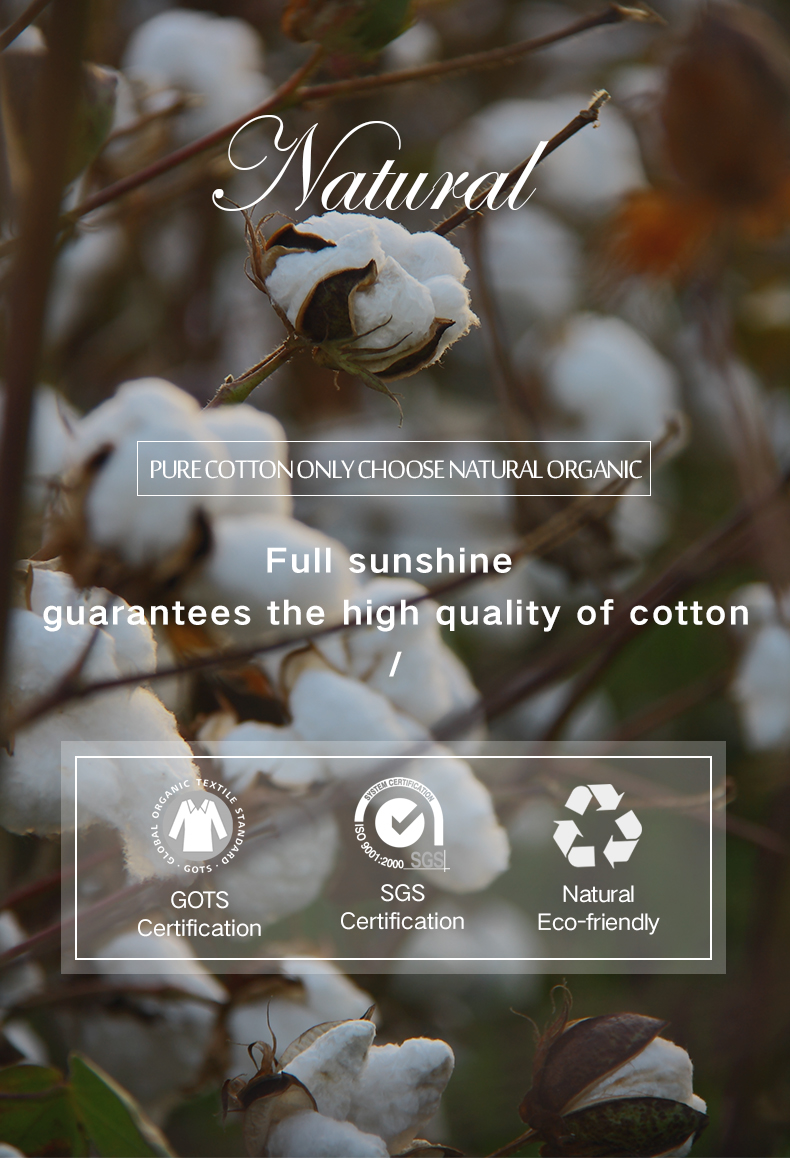 Perfect Fit Every Time
One size fits all — a perfect carrier for petite & plus size parents alike!
Intelligent fabric will cling perfectly to the contours of your body and your baby. It enables a custom fit with a unique four-way stretch that provides flexibility and adjustability!
| | |
| --- | --- |
| REDUCES INFANT CRYING | COMFORTABLE CUSTOM FIT |
| CALMS GAS & REFLUX | HANDS FREE |
| REDUCE HARMFUL UV | PROMOTES BONDING |
| LIGHTWEIGHT & SILKY SOFT | HASSLE-FREE RETURNS |
Become a Pro Parent
Help your child grow up healthy and beautiful!
Add a Baby Carrier to your cart today and take care of your little one in a smarter way!
Gllquen Baby Wrap Carriers Slings, for Toddlers, Infant, Newborn, Khaki
A wrap-style baby carrier without the wrapping
Ergonomic design helps the hip development
Adjustable size design & One size fits all
Designed to help your babies fall asleep soundly
An easy-to-use and ready-to-wear carrier for newborn
Superior to any other soft wrap or sling
Without the disadvantages of conventional designs
100% premium organic cotton material
GOTS global certified product
Machine washable
Safe and comfy fabrics
The perfect carrier for any parent!
Global Certification
| | | | |
| --- | --- | --- | --- |
| | | | |
| GOTS | OEKO-TEX | OCS 100 | GRS |
Shipping
Free Shipping Worldwide.
Handling time: All orders are shipped out within 24 hours of purchase. *Business Days Only
Standard Shipping: Within 7-15 days (Please be aware that this is an estimated delivery time.)
DHL Express: 3-5 days (If you need a fast and urgent delivery, please choose it.)
Return Policy
We have a 30-day return policy, which means you have 30 days after receiving your item to request a return.
100% Money Back Guarantee
You have absolutely no risk when you invest in this baby carrier. Every cent you invest is covered by our 100% money-back guarantee.
No risk. No rush. That's right, your to enjoy and see if it lives up to our promises. And if you are disappointed in any way, simply do this: return the item and your investment will be refunded in full.
Click Add to Cart and get your perfect carrier for newborns today!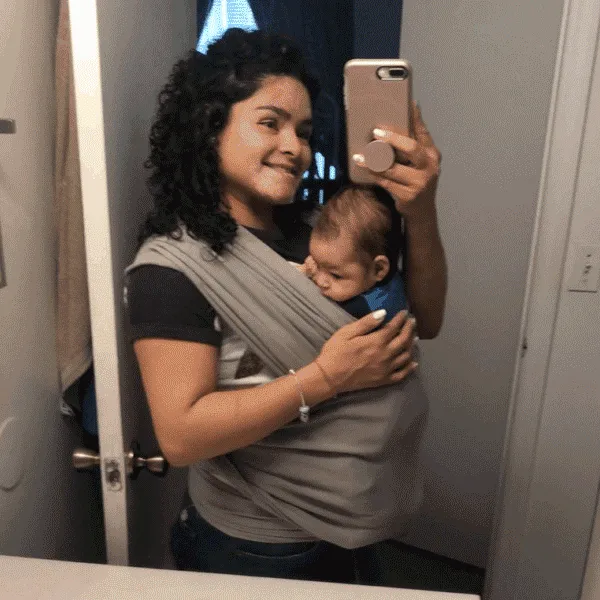 FAQs
Q. Can mom and dad share the carrier X?
A. The Gllquen Baby Carrier X is a principle similar to putting a baby in a snugly fitting T-shirt, and it's one size fits all. Yes, mom and dad can share the carrier! It's amazing!
Q. At what point can I use the carrier for a newborn?
A. You can start using the carrier on the way back home after delivery. The Gllquen Baby Carrier can hold up to 35lbs (16kg).
It would vary for each baby, but normally you can hold your baby in a newborn-holding position until 30 days after birth.
Q. How long can I carry my baby in the carrier each time?
A. Each baby is unique and has different growth rates so the usage time may vary. You should frequently check how your baby is doing inside the carrier and adjust accordingly.
- Not recommended to use within 30 minutes of feeding.
- Our recommendation is not to use the carrier for more than two continuous hours at a time.
- When using the carrier in an outward-facing position for babies who can hold their heads up, we recommended usage times of less than 30 minutes to protect the baby's hip joints.
Your baby may feel discomfort if you hold them for a long time in the same position. When the baby is in deep sleep, put them down.
Q. When can I carry my baby in an inward-facing position?
A. It is difficult to provide the exact point in time, as it varies for each baby but it's generally at 30-50 days. You may try out the inward-facing position, when the baby starts stretching the legs inside the carrier. Keeping an "M" shape for the baby's healthy hip joints development is more important than how quickly you proceed to the next step.
Q. Why does it keep leaning to one side?
A. If the back-panel is not placed in the middle of your back, or the shoulder sashes are not evenly spread from left to right, the carrier can be tilted to one side. Make sure the back-panel stays in the middle of your back and the shoulder sashes are evenly spread, and then try holding your baby. Try to keep a balance between left and right when covering your baby's hips and thighs with the sashes. It may seem difficult at first, but you'll get the hang of it after a few tries.