Gllquen Baby™ Carrier X Classic Collection
Adjustable Size Design – Gllquen Baby Carrier X CLASSIC for the whole family. XXS-XXL can be adjusted freely according to body type. The traditional baby carrier/baby wrap will loosen during use, so it needs to be re-stranded frequently. With its buckle, the Gllquen Baby carrier X always keeps it steady.
Load-bearing Upgrade – Perfect for newborn babies and children up to 35 lbs. Gllquen Baby Carrier X, the balance of comfort and support, while the sense of wrapping will give newborns a sense of security.
Ergonomic Design – The breathable back support of the Gllquen Baby carrier X greatly reduces the weight of the shoulder and waist area. And baby sits straddling with ergonomics, which helps the hip development.It guaranteed a higher level of comfort compared to traditional stretchers.
Easy to wear & Breastfeed – Like a T-shirt-it is very easy to put it. It can even act as a privacy shield for breastfeeding mothers, because you can breastfeed while wearing it without taking the baby out of the baby carrier sling .
Soft Elastic Fabric – Breathable and not stuffy, Gllquen Baby carrier is lighter and more comfortable for you and your baby.
Product Details
Brand
GLLQUEN BABY™
Fabric
100% cotton
Fabric feel
Warm and soft
Product Weight
0.99lbs / 450g
Recommended seasons
All seasons
Size
One size fits all
Advantages
Fabric suitable for all seasons
Soft and warm surface,
luxurious colors,
stable and elastic hold
Weight Limit
35lbs / 16kg
Fabric suitability
Passed standards for newborn innerwear
Recommended for
Those who want long useful life regardless of season

Our Carrier features our 100% cotton fabric—an ultra-soft textile with the perfect amount of stretch making it as comfortable to wear as your favorite t-shirt. It's breathable, machine-washable, and delightfully provides the perfect snuggle for newborns, infants, and toddlers.
Structurally comfortable design developed by Gllquen Baby.Unlike ordinary baby carriers with narrow shoulder sashes and a waist belt that strain both the shoulders and the pelvis, the Gllquen Baby Carrier has wide shoulder sashes that evenly distribute the baby's weight across your upper body, minimizing pain in certain pressure points.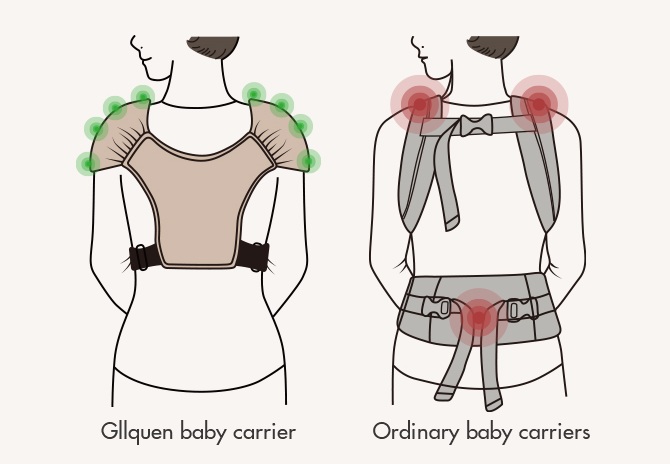 A parenting favorite for its comfort, style, and adaptability, the GLLQUEN BABY Carriers X offers multiple carrying positions as baby grows, plus one-size-fits-all ease for parents, caregivers, and changing postpartum bodies. The GLLQUEN BABY Carriers X evenly distributes the weight of carrying a baby across the back and hips, allowing for on-the-go comfort, versatility, and hassle-free adventures.
Excellent Craftsmanship
100% premium organic cotton to retain its shape and bounce back.
Adjustable new design! Designed for use with babies from birth up to 35 pounds!
No matter how small or large this item can adjust. It was given as a baby shower gift.
Weight limit: 5-35lbs
Material: 100% Premium Organic Cotton (GOTS certified)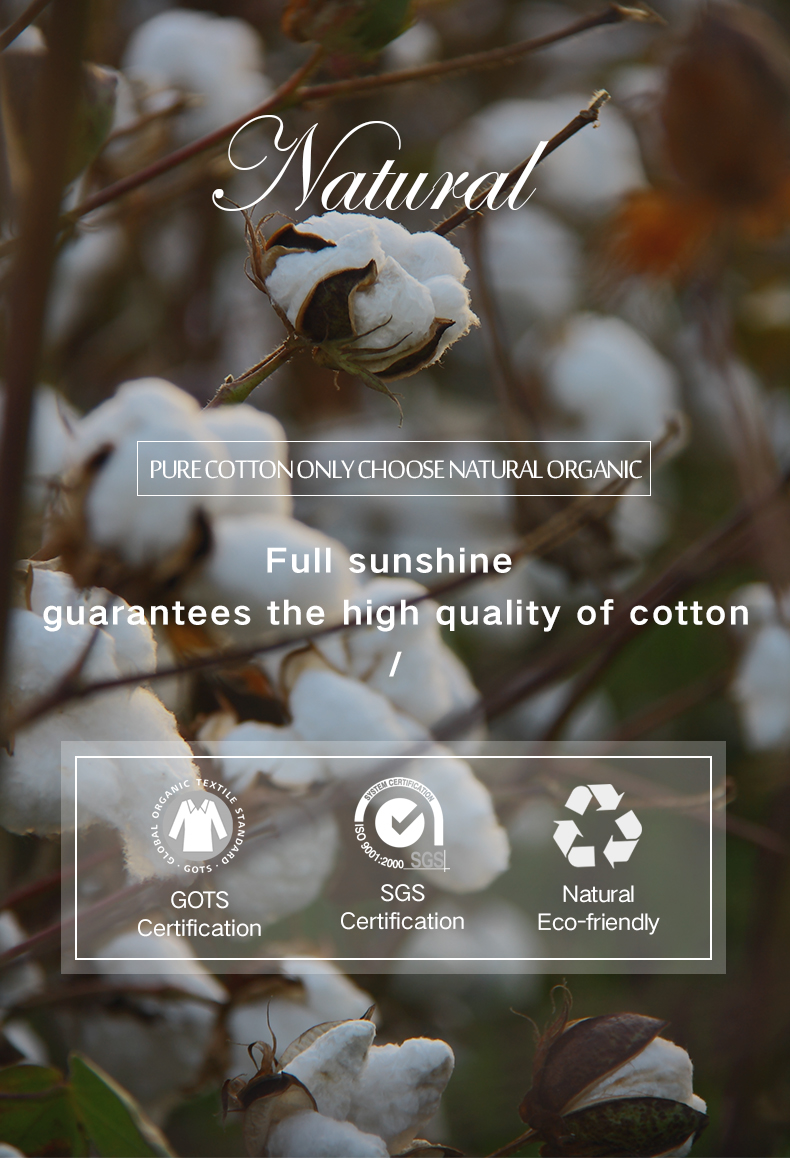 Perfect Fit Every Time
One size fits all — a perfect carrier for petite & plus size parents alike!
Intelligent fabric will cling perfectly to the contours of your body and your baby. It enables a custom fit with a unique four-way stretch that provides flexibility and adjustability!
| | |
| --- | --- |
| REDUCES INFANT CRYING | COMFORTABLE CUSTOM FIT |
| CALMS GAS & REFLUX | HANDS FREE |
| REDUCE HARMFUL UV | PROMOTES BONDING |
| LIGHTWEIGHT & SILKY SOFT | HASSLE-FREE RETURNS |
Become a Pro Parent
Help your child grow up healthy and beautiful!
Add a Baby Carrier to your cart today and take care of your little one in a smarter way!
Gllquen Baby Wrap Carriers Slings, for Toddlers, Infant, Newborn, Khaki
A wrap-style baby carrier without the wrapping
Ergonomic design helps the hip development
Adjustable size design & One size fits all
Designed to help your babies fall asleep soundly
An easy-to-use and ready-to-wear carrier for newborn
Superior to any other soft wrap or sling
Without the disadvantages of conventional designs
100% premium organic cotton material
GOTS global certified product
Machine washable
Safe and comfy fabrics
The perfect carrier for any parent!
Global Certification
| | | | |
| --- | --- | --- | --- |
| | | | |
| GOTS | OEKO-TEX | OCS 100 | GRS |
Shipping
Free Shipping Worldwide.
Handling time: All orders are shipped out within 24 hours of purchase. *Business Days Only
Standard Shipping: Within 7-15 days (Please be aware that this is an estimated delivery time.)
DHL Express: 3-5 days (If you need a fast and urgent delivery, please choose it.)
Return Policy
We have a 30-day return policy, which means you have 30 days after receiving your item to request a return.
100% Money Back Guarantee
You have absolutely no risk when you invest in this baby carrier. Every cent you invest is covered by our 100% money-back guarantee.
No risk. No rush. That's right, your to enjoy and see if it lives up to our promises. And if you are disappointed in any way, simply do this: return the item and your investment will be refunded in full.
Click Add to Cart and get your perfect carrier for newborns today!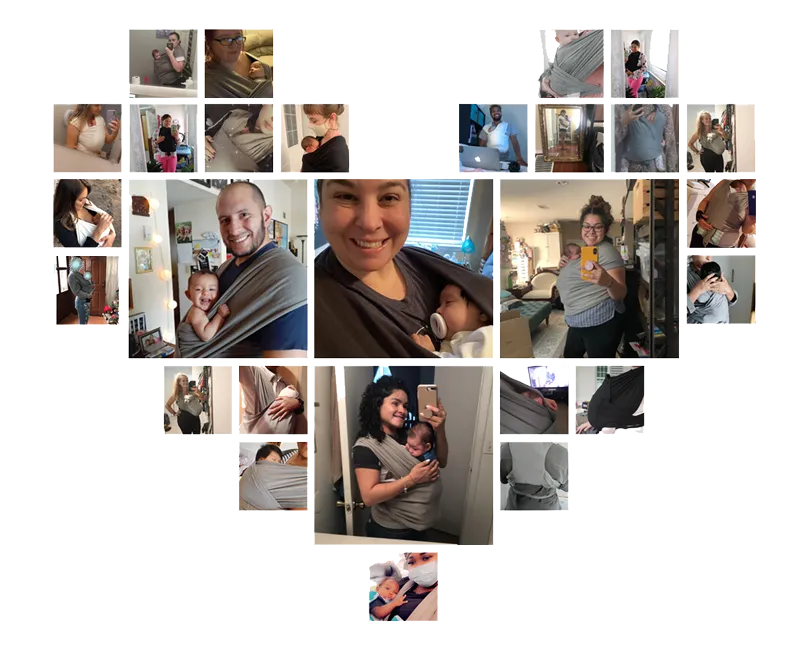 Gllquen Baby®: Closer to your life, closer to you!
Be beloved by over 600,000 customers in 50+ countries around the world for its unrivaled design and excellent product quality.